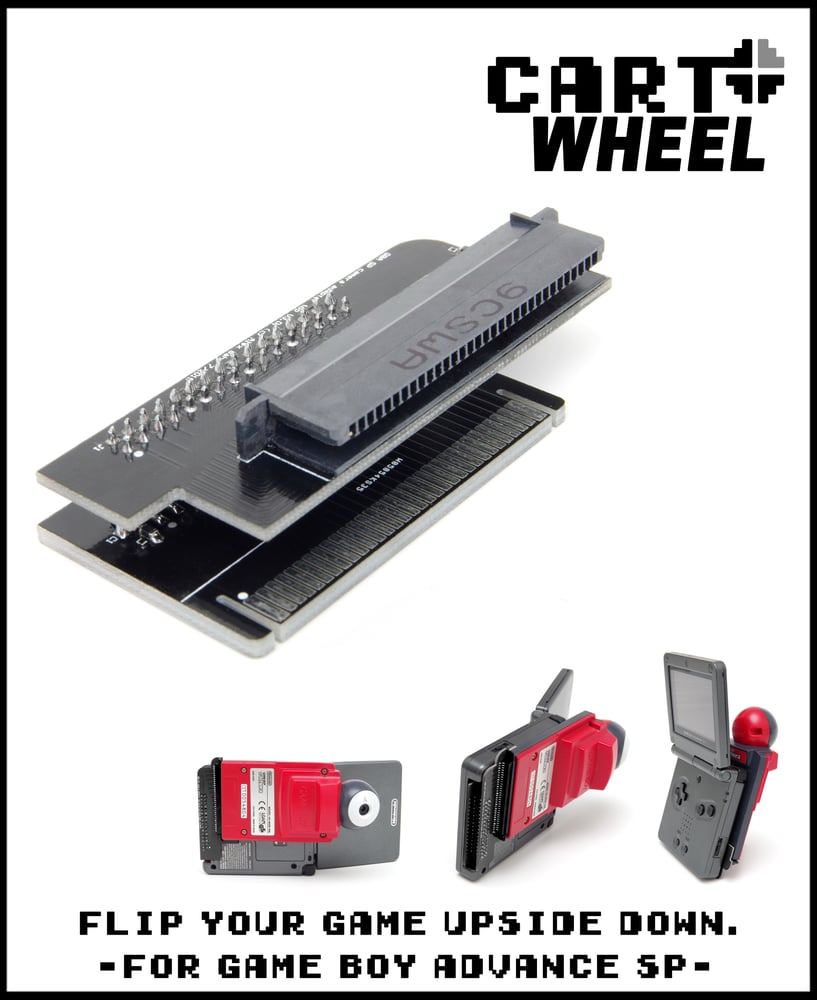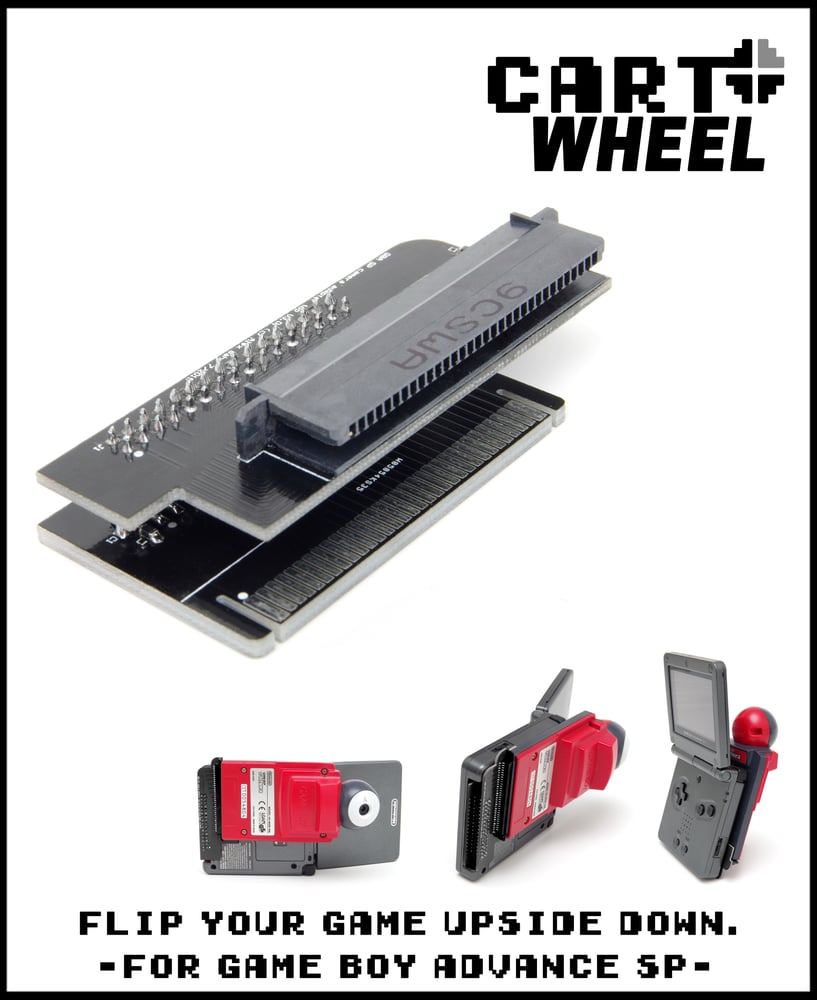 CartWheel (without case)
$40.00
CartWheel
CartWheel neatly flips your Game Boy Camera cartridge upside down, for use with Game Boy Advance SP. This version of the CartWheel is sold without a 3D-printed case.
CartWheel ALSO works with all Game Boy & Game Boy Color games, too! Use CartWheel to flip Kirby Tilt n' Tumble, Pokemon Pinball, Perfect Dark, and other cartridges for ease of use with Game Boy Advance SP!
"All in all, it's a basically flawless solution: A compact, convenient way to shoot with Game Boy Camera on a bright, beautifully clear screen."
-Jeremy Parish, USGamer.Net.
For CartWheel with case, click here.
Note:
CartWheel comes in two variations- one with 3D-printed housing, and one without. Both perform the same function. However, the version without a case cannot be fitted with a case after purchase.
Designed by Alexander Bahr
Distributed by GameBoyPhoto
SHIPS IMMEDIATELY !